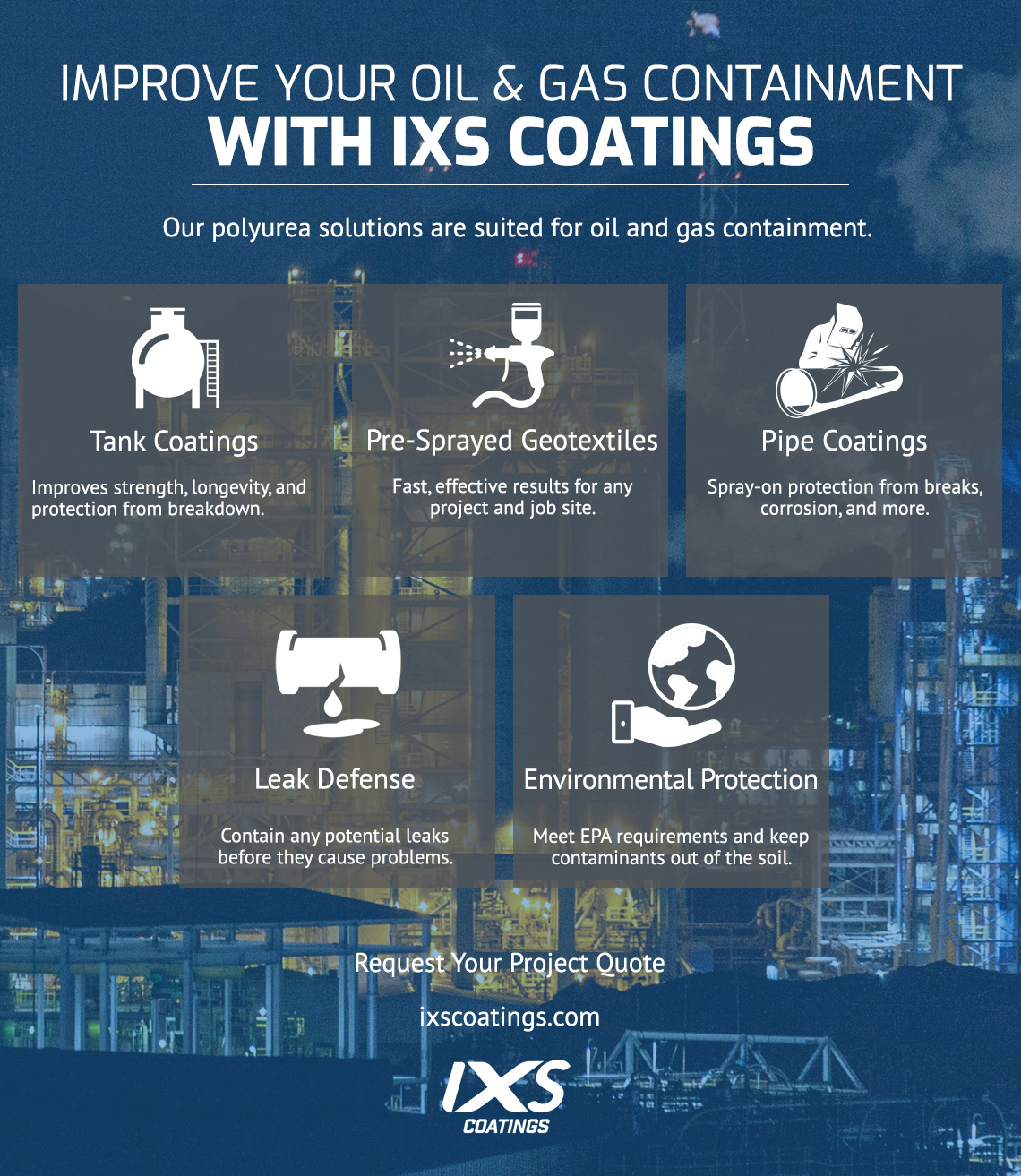 Without a strong protective coating, your oil and gas tanks, pipes, and equipment will be prone to corrosion. Guard your equipment against corrosion and leaks—and maintain your productivity—with cost-effective, spray-on polyurea coatings. As a proud member of the Polyurea Development Association (PDA) and The Society of Protective Coatings (SSPC), IXS Coatings has the expertise to deliver the high-quality oil and gas solutions you need.
OIL & GAS TANK COATINGS
Keep your oil and gas tanks stronger, longer. Chemicals, sludge, humidity, and high temperatures can combine to corrode your tanks. Prevent corrosion, stop abrasion, and extend the life of your oil and gas tanks with spray-on polyurea coatings from IXS Coatings. This will help ensure that your tanks aren't leaking and harming the land around you. Polluted soil can be a problem for you and the people around you, but it can be protected from contamination with an IXS coating.
We provide a wide range of durable, fast-curing solutions to protect your tanks from the harshest conditions—including chemical corrosion, abrasion, and extreme weather. Avoid the lost time and money of constantly replacing your oil and gas tanks. Talk to us today.
---
OIL & GAS COATING FOR SAFETY
You've put time and money into creating sturdy oil and gas pipelines to ensure the safety of you and your worksite. Don't watch them go to waste at the hands of chemical corrosion and abrasion, and make sure you're staying in line with the Occupational Health and Safety Association and the Environmental Protection Agency. Keep your pipes solid and safe for years to come with industry-leading spray-on polyurea coatings from IXS Coatings. Our advanced chemical compositions provide the protection you want for your workplace safety — and our technicians offer the kind of expertise that makes setup easy. You need a solution. We're here to help you find it.
---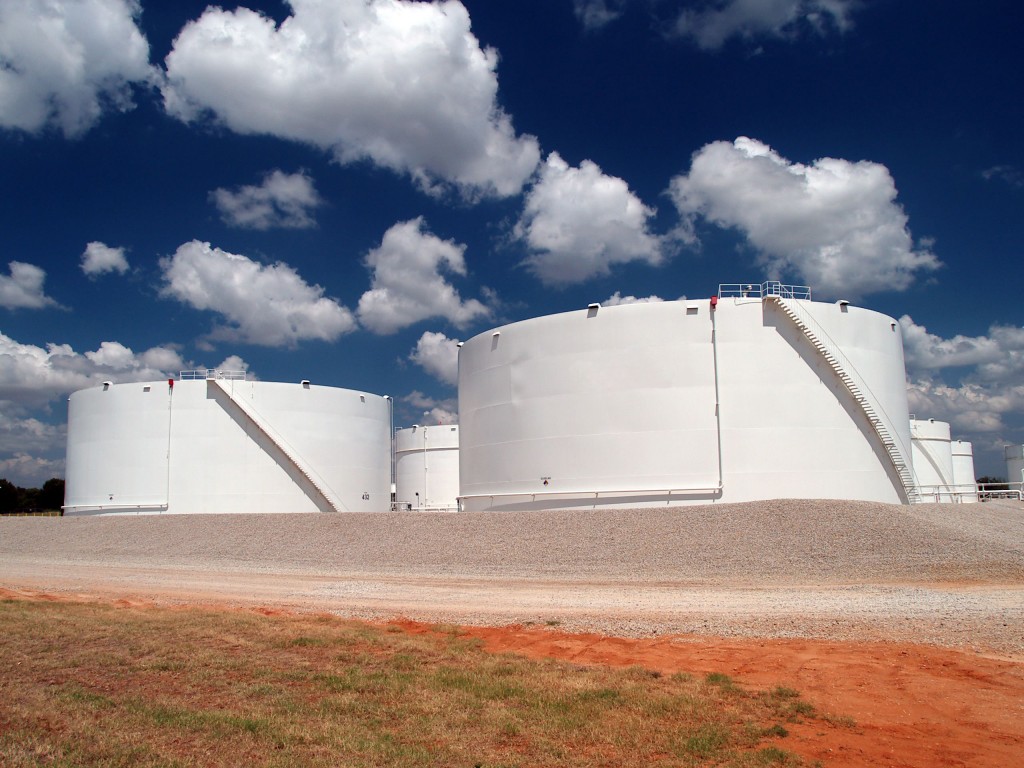 ---
PRESPRAYED GEOTEXTILES FOR OIL & GAS
To prevent chemical leaks and protect Mother Nature, you need a reliable, robust secondary oil and gas containment system. With our precise robotic application process, IXS Coatings' presprayed polyurea geotextiles are guaranteed to deliver the highest quality chemical leak and spill containment. Since our presprayed rolls can be quickly installed at any job site, downtime becomes a thing of the past. In the oil and gas industry, proper secondary containment systems are more than a suggestion—they're a requirement. Let us help you find the affordable solution that's right for you.
Benefits of Presprayed Geotextiles
Superior Chemical Leak and Spill Containment
Fast Installation with Mobile Pre Sprayed Rolls
Quick Solution for Any Job Site
Affordable Secondary Containment Systems
---
YOU'VE GOT QUESTIONS ABOUT OIL & GAS SOLUTIONS. WE'VE GOT ANSWERS.
Contact us today to learn more.