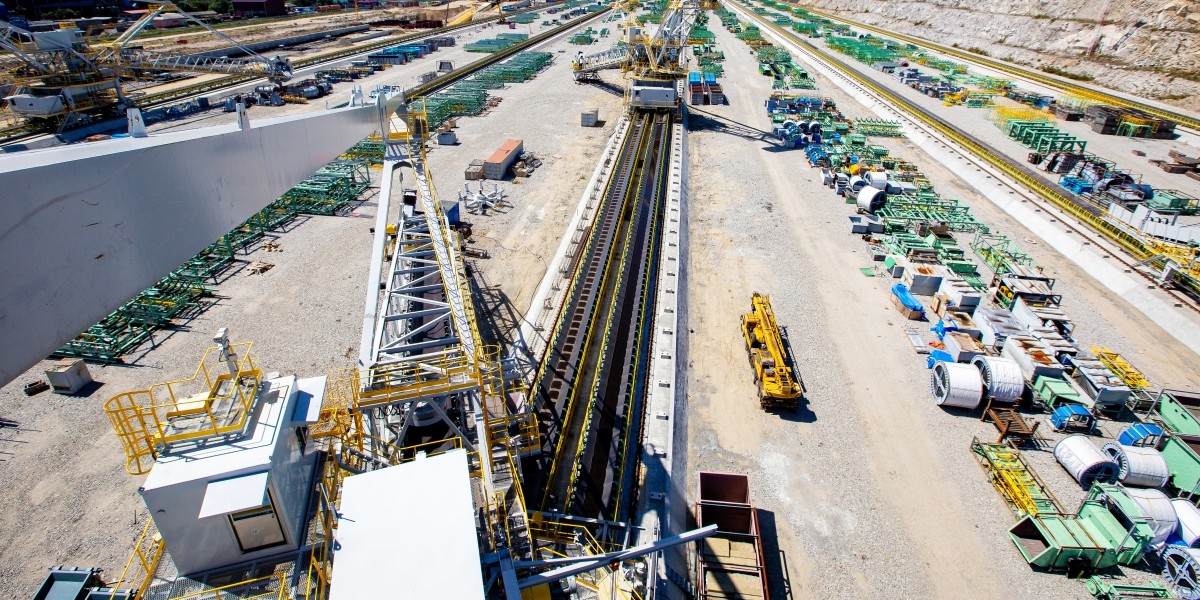 From new builds to retrofitting existing buildings for future success, high-quality protective coatings can prove beneficial across a wide range of construction applications. IXS Coatings is here to offer elastomeric linings to improve your construction project from start to finish and beyond, relying on the combined technology of both Ultimate Linings and LINE-X Protective Coatings to tailor our products to match every need. Our services have been deployed across a wide range of industries, including mobile rigs, military and defense needs, marine applications, and more. The purpose of our protective coatings is to meet your project requirements, improving the energy efficiency, durability, safety, and long-term aesthetics to get the job done.
IXS Coatings offers protective linings, foams, and coatings to seal and insulate structures, generate very durable surfaces, and reinforce the integrity of building elements. If you need protective sprays to keep your equipment or new construction safe and secure for the long haul, our polyurea coatings can provide complete satisfaction.
Learn more about the benefits and applications of our versatile coating products and services, and be sure to contact us when you're ready to get started!
The Benefits of Using IXS Protective Coatings
Every decision in construction lends toward the safest, most effective, and most economical results possible. When it comes to investing in a protective coating to meet all of your construction needs, IXS Coatings is ready to provide the best value. A few benefits of our polyurea coatings include:
Complete surface protection

— Our polyurea coatings can deliver the right protection for a variety of surfaces, defending from ongoing wear and tear. Your work can generate a lot of friction, which is why it pays to invest in a protective coating to maximize your return.

Protection from harsh elements

— From high-heat production lines to freezers and coolers, it's important to rely on protective coatings to help keep your concrete and other materials safe from rapid contraction and expansion.

Extended service life

— This optimal level of protection helps to promote the longevity of your equipment. 

Increases site safety

— Less breakdowns and fewer problems will help to generate the safest environment for your workers. Increasing site safety also helps your team to be more productive.

Conforms to industry regulations

— Products such as LINE-X conform to a wide range of industry demands, including water potability for storing drinking water and other

containment system

needs.

Versatile Application Options
No matter your jobsite needs, our team can tailor the right coating for the job. IXS Coatings relies on a hands-on approach to discover the best way to meet our customer needs, whether those plans include outfitting an entire fleet, creating the right protection for a walk-in freezer, and everything in between. Regardless of your professional needs, our protective coatings can provide wear-resistant results to create the most longevity for your equipment and structures.
Our commercial customers benefit from complete solutions for every application on your construction site, including:
Rely on IXS Coatings
No matter your project, our polyurea sprays and expanding foams are suited to get the job done right. IXS Coatings has more than 55 years of combined experience in polyurea protective coatings, and we're ready to safeguard your project from a variety of concerns. The right coating can help a variety of structures retain their integrity and rigidity for decades, creating serious value and safety where it is needed most.
Polymeric coatings can be customized to address a variety of jobsite challenges, and can be applied to numerous materials for long-term protection. You can take steps to improve the return on your machinery and equipment, as well as utilize our polyurea coatings to provide added protection to your services. We can find the right fit for every outfit.
Contact Us Today
From on-site repairs and improvements to new systems for long-lasting quality, the right polyurea coating can do much to meet your ongoing construction needs. IXS Coatings is the leading supplier of polyurea solutions, and we're always looking for new ways to meet our customers' needs. If you're interested in learning more about the versatility behind our products, or you have questions pertaining to use with your construction services, please contact us online.